Microsoft Excel Training Courses
---
Overview
Excel is the world's premier spreadsheet software. You can use Excel to analyse numbers, keep track of data, and graphically represent your information.
Our practical 1-day courses are led by expert instructors will take you through all you need to know from basics to expert levels of Excel 2010 and 2013.
Our Microsoft Office Excel Boot Camp courses are intense one day courses that give you all the essential knowledge you need for most job positions. They are ideal for people starting TAFE or University, upskilling, starting new jobs or re-entering the workforce.
Our Microsoft Office Excel Expert courses are intense one day courses meant for people that use Excel every day in their workplace. They follow on from the learning in the Boot Camp course. If you are not using Excel in your current workplace we suggest that you will need to do the Boot Camp before you do this course.
Excel Boot Camp
Understanding the Excel Interface and the Backstage View
Working with Excel Files
Viewing Excel Data
Entering and Editing Data
Building Formulas
Using Excel Functions
Printing Excel Data
Sorting and Filtering Data
Formatting Your Data
Advanced Formatting Tools
Introduction to Graph
Excel Expert
The Function Dialog Box
Using Look Up Function
What-If Analysis
Presenting Data Visually - Creating Charts
Auditing a Worksheet
Using Pivot Tables and Pivot Charts
Macros
Managing Your Data
Grouping and Outlining Data
Cost $350 (includes GST)
Package Deal: Buy 2 Microsoft courses get one free.
Resources
A printed training manual is provided.
Course Times
Our classes run from 9am to 5pm. We run classes every week of the year.
Where do I go to attend the course?
CBD training rooms in Sydney are located in the heart of the city across the road from the Apple store on George St. If traveling on train, get off at Town Hall and walk down towards Circular Quay on George St for 2 blocks. Exact address: Suite 1, Level 10, The Dymocks Building, 428 George St, Sydney.
Cancellation policy
We are unable to refund monies for students who do not turn up for classes or decide at a later date after booking that that they do not want to attend. Changes to class times are allowed, but not within 48 hours of the class commencing.
CBD College run the following Microsoft Excel training:
Quick Enquiry Form
Please complete the form below to submit your enquiry:
Why Choose CBD College
CBD Location
Courses Every Week
Highly Experienced Trainers
Face-to-Face Teaching
Nationally Recognised Training

Package Deal
---
---
Win an iPad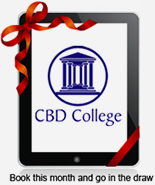 Book securely online 24/7 with CBA security. Credit card bookings prior to the day of your first aid course are essential as class sizes are strictly limited.
Our Clients
Just a few of our satisfied customers. View all clients.
---
Our Guarantee